The National Foundation for Governors' Fitness Councils and Gov. Greg Gianforte unveiled a new $100,000 fitness center Tuesday morning at CR Anderson Middle School.
To the sound of about a thousand students packed into the school gym, the foundation's president, Jake Steinfeld, of "Body by Jake" fame, announced the "no strings attached" gift.
The foundation has installed these gyms in schools in 42 states and this year brought the group to Montana.
"We don't always have big moments, but this is a big moment," Steinfeld told the hundreds of children.
Gianforte was also present at the event to congratulate the school.
"I learned more playing football than in the classroom," he told the students.
The foundation touts the use of public and private partnerships with companies such as Coca-Cola and Nike. No tax dollars or state funds were used to pay for the academy, Steinfeld noted.
Steinfeld said he selects a handful of governors to work with each year to bring these fitness centers to their states.
"It took me 36 hours to call your governor," Steinfeld said. "When I told him about the gift, he asked 'What's the problem?'"
Steinfeld added that of the 42 governors he has worked with through this platform, the Gianforte administration has been the easiest.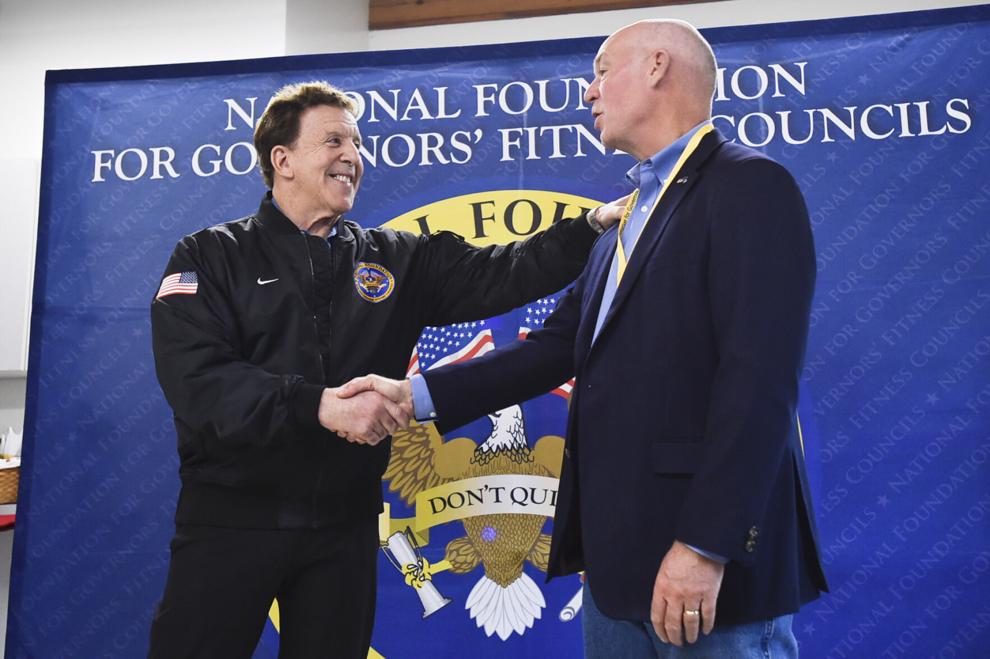 "Jake's message is very important," Gianforte said in an interview after the inauguration. "I have spoken to other governors who have implemented this in their states and it is highly recommended."
CR Anderson was one of three Montana schools selected. The other two were Mission Middle School in St. Ignatius and Lodge Grass School in Lodge Grass.
Schools were then invited to submit applications stating why they felt they were worthy of the new facilities.
CR Anderson physical education teacher Rebecca Cleveland said she and the other physical education teacher had about three days to put together a video demonstrating the school's potential and the need for such a facility.
"CR Anderson really went above and beyond," Gianforte said.
Helena Public Schools Director of Facilities Todd Verrill said on the district's part, not much was needed.
Verrill said the space, in the school's basement, was previously used to house old gym equipment that has since been redistributed to other schools in the district.
Then the foundation contractors showed up to improve the flooring of the future fitness center and install the machines.
About two dozen machines and equipment, from rowing machines to pull-up bars, now fill the room.
Stone James is an eighth grade CR Anderson student who plays hockey and mountain bikes.
"This will help me be better at these sports," he said.
"I thought it was a bit far-fetched that we were actually chosen," he said. "But now that we have it, I'm glad we signed up. It's really good."
The students were clearly excited about the center, thunderously applauding the governor and Steinfeld.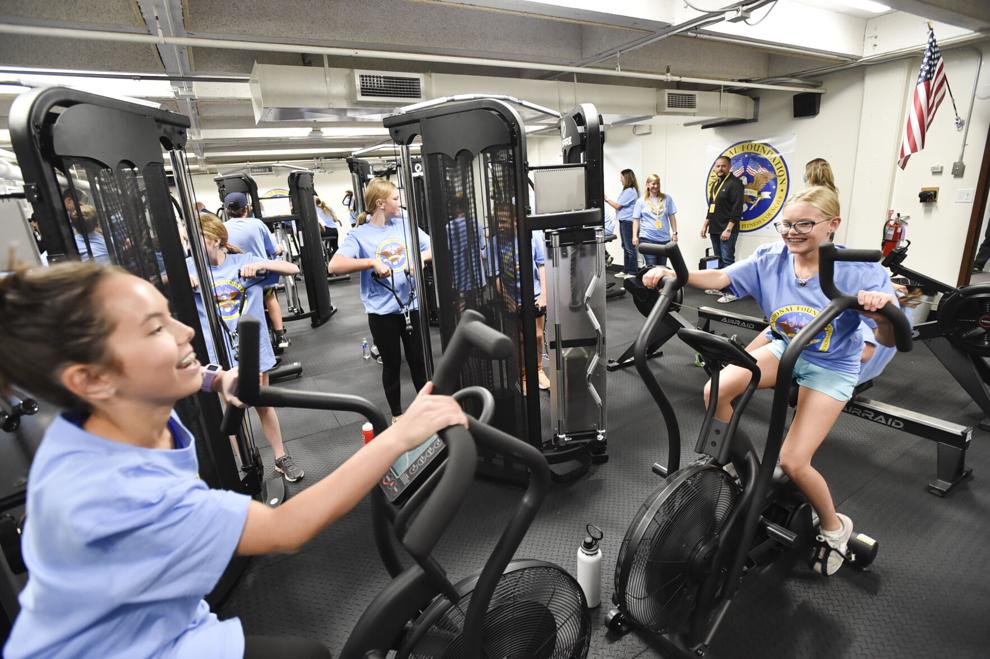 The foundation also aired a short video showcasing its work across the country, with Steinfeld "declaring war on childhood obesity."
The video ended by listing the states that will receive this year's gifts. The students roared at Montana's listing.
"This level of giving, the impact it has is exciting," said Helena Public Schools Board of Trustees Chair Siobhan Hathhorn. "These kids deserve it."
Hathhorn praised teachers for their "incredible effort" to help protect the academy.
She said the district needs to update its facilities and is about to review its facilities master plan.
She said the master plan will look to incorporate ways to improve access to physical fitness across the district.
Helena Public Schools spokeswoman Karen Ogden said the district is considering opening the facility to other district sports teams as well as teachers and staff in the future.
The National Foundation for Fitness Councils of Governors has suggested that gyms be opened to the public, but left that decision up to school districts that would likely have to incur costs to do so, its spokesperson said Tuesday.
Cleveland, a physical education teacher at CR Anderson for 13 years, said the gym will be implemented into her curriculum this week.
"Our students are hard-working, grateful kids," she said. "We've done well over the years, surviving with what we have. They deserve that."
Cleveland said the school has women's volleyball teams and men's and women's cross country, basketball, wrestling and track and field teams.
"We offer many opportunities to stay active and this facility will help complement them," she said.
But she hopes all students enjoy the new equipment.
"Regardless of their level of interest in sports, every student has access to it," she said. "We hope this helps them gain confidence and maybe that will translate into their lives as young adults. Maybe they'll even inspire their families to be more active."
She said more than 30 students will be trained in best practices to serve as "ambassadors" for other students and that starting this week the academy will be fully scheduled.
From the start of classes in the morning until the end of the day, "there will always be a class here," Cleveland said.
Nolan Lister is a reporter for the Helena Independent Record focusing on local government.
#big #moment #Anderson #Middle #School #opens #fitness #center
Image Source : helenair.com